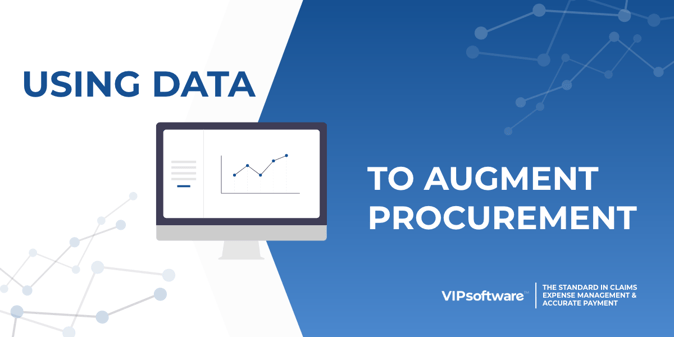 ADAPTING TO A NEW REALITY
Process automation and digital transformation have given us the capacity to measure and analyze business activity like never before. One of the most exciting applications of data for insurance carriers is how we can use it to impact procurement of services in the claims department.

Adjusters are leveraging insurtechs and third-party services more than ever to accurately complete claims while having minimal interaction with policyholders. The Covid-19 pandemic accelerated this trend, amplifying and intensifying the need to have cost control measures for claims expenses. Across the industry, many carriers are facing the same issue – how do you track and reconcile additional claims expenses, and more importantly, how can you optimize your spend on these services?
DATA-DRIVEN PROCUREMENT
Claims expense data is incredibly valuable to carriers as a conduit to addressing claims leakage. The application of expense insights into your claims practice can lead to more accurate estimates and invoices, more transparency with vendors, and tighter cost controls. These adjustments, however, are only half of the story.

The data collected on claims expenses is a potent resource for your procurement wing. Combining your own expense data with the industry benchmarking provided in Mimia gives procurement the capacity to dial in the best services and rates for vendors, allowing you to optimize your spend proactively with proposals that reflect the real value of the services provided. Expense data builds the foundation for business intelligence that takes the guesswork out of choosing the right vendors and services for the right price.

Managing your claims expense program through data-driven decision making creates a closed loop system which feeds back on itself iteratively, creating better and more efficient cost control measures from end-to-end.